ESCAPE THE CASE - What is it?
"You may have escaped a room… but have your teams Escaped The Case?"
Venture Up's original Escape Game series — "Escape the Case" — is the next generation in corporate team building events for conference groups of 35 to 500 people. A reverse escape game for corporate meetings, it's not a matter of getting out of a room, but how to break into a mysterious metal case by cracking codes and solving a variety of integrated challenges. It is a portable escape room experience for groups of all sizes.
These elaborately themed cases and high-tech challenges include clues, alarms, music, codes, video, social media, problem solving, blue tooth locks… directional locks… alphabetical,… and numerical locks.
Teams are put to the test, as box after box of engaging challenges force your team(s) to work together to "break in" before the time runs out. This activity is geared for a 1.5 – 2.5 hours and teams of 8 – 12 people each.
—
The final twist of these events occur when all teams must work together, combining codes to open the final series of Cases. This collaboration underscores the whole group is actually one big team, more powerful together, more innovative together and ultimately Better Together
Indianapolis Team Building
Team spirit in Indianapolis knows no bounds. Hoosiers have a strong sense of community rooted in humble beginnings, and the love of their sports teams. American pride, team spirit, loyalty and 
gratitude to our veterans drive Indiana to be successful in the community and business world.
Venture Up, co-founded by Indiana native David Lengyel, has delivered fun and productive team events in Indianapolis since 1983. "Indiana has an edge on building relationships because the human connection is embedded in our culture," he says. "Reinforcing relationships comes natural to Hoosiers." Venture Up is the leading provider of team building programs in Indiana, and has more than 450,000 clients during its three decades in business. Our corporate clients come in all shapes and sizes, from different cultures and backgrounds. We've worked on 5 continents and remain true to our Indiana roots, delivering team development programs in Fort Wayne, Bloomington, and regions beyond Indianapolis.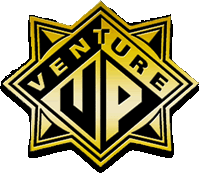 BUILDING TEAM RELATIONSHIPS
We are serious about FUN LEARNING… Venture Up began in 1983 and became the first company ever devoted to building team relationships. We pioneered the "team building industry," as it is often called, and others followed our lead.
Our original Escape Game series, Escape the Case, was developed in 2017 to address the newest trend in corporate gamification, and to meet the needs of small and large conference groups in terms of simple setup, low meeting impact, budgets, and collaborative fun for all ages and abilities. These events are designed to connect your team, build trust and reinforce Employee engagement.
Whatever your program, whether you're training staff, celebrating milestones, or trying to inspire your team Venture Up's, Escape the Case is on board with you to honor your valued employees and enrich your corporate culture.
CUSTOMER SERVICE
Venture Up / Escape the Case staff return calls immediately and generally delivers proposals the day you call. We work on short notice or plan months ahead. You can expect us to handle the details and stay in touch, so you have the peace of mind and freedom to tend to other matters of the business meeting or event. Our aim is to exceed your expectations, and history shows we can. When customers score high in customer service, they expect the same from who they hire. Venture Up thrives on repeat clients because "We deliver," says David Lengyel, managing director and co-founder.
WHO WE WORK WITH? WHO HIRES US?
Venture Up runs team building programming across the U.S. and abroad, for businesses, sports teams, military staff, government agencies and large firms. We have a steady stream of repeat clients who keep us innovative and busy.
Our clients are our greatest promoters, proving word of mouth is still the greatest form of advertising. Take a look at our client list and we will give you recent references from any industry.
Corporate groups comprise about 80 percent of our business. The remaining 20 percent includes state and federal agencies, such as the military, school administrators, and professional associations. We've worked with the FBI, U.S. Secret Service, and U.S. Special Forces, U.S. Courts, BLM, USDA, and various congressional groups.
Venture Up has a long-standing track record working with internal meeting planners, HR teams, hotel conference directors, destination management companies, and incentive houses.
Many of our clients are also winners of the J. D. Power & Associates Award in customer service, and this legendary global marketing firm is also on our client list.